Mechanical Design (Level II) – Solidworks Professional
array(6) { ["modal_title"]=> string(11) "Inscripció" ["content"]=> string(0) "" ["cim_form"]=> array(2) { [0]=> array(1) { ["cf7_list_forms"]=> string(3) "851" } [1]=> array(1) { ["cf7_list_forms"]=> string(5) "23273" } } ["button_text"]=> string(11) "Inscripció" ["modal_id"]=> string(7) "testing" ["modal_classes"]=> string(11) "information" }
Inscripció
Tuition fee
100% subsidized
Dates
From 04/03/2024 to 15/04/2023
Opening hours
Mondays and Wednesdays from 6pm to 9pm
Location
c/Llorens i Artigas, 12 – 08028 BCN
Objectives
Deepening mechanical design
through the assisted programme
2D computer-aided design.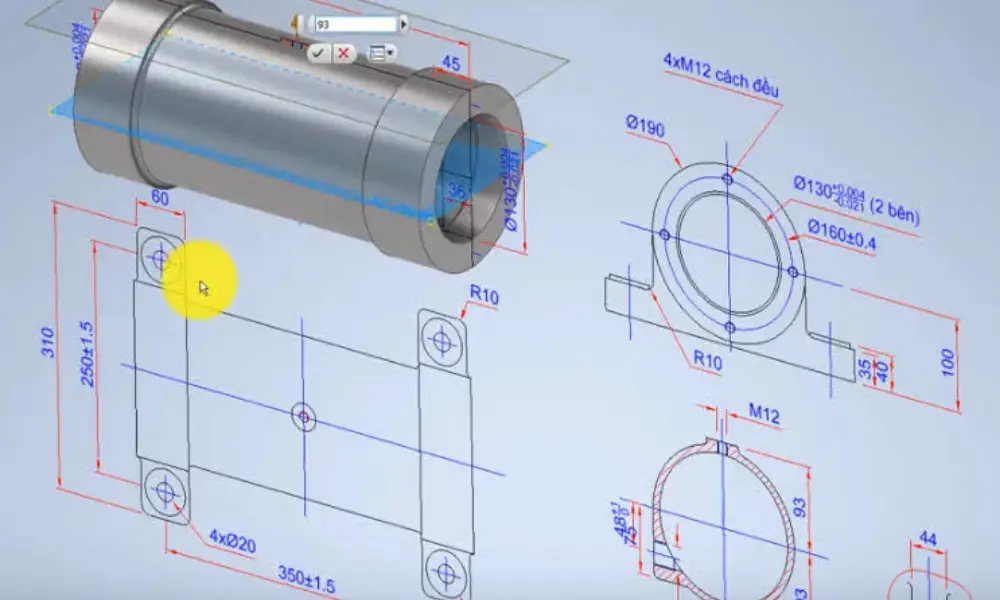 Contents
Creation and editing of basic entities
Computer-aided design:
Notions of 2D
Drawing files
Visualization
Creation and edition of basic entities.
Representation techniques for mechanical assemblies:
Development of several sets.
Exploded view of the assemblies and their dimensioning.
Explosion drawing with isometric systems. Transversal Part: Sustainability and circular economy: social, environmental and economic aspects.
How to register
To register you must fill in the form that you will find in the "registration" button and attach the following documentation: Complete and attach Annex 1 to the pre-registration form.
Photocopy of valid ID card.
Curriculum Vitae.
Photocopy of the last payroll in its entirety showing the following information: Social Security No. of the worker, Social Security No. of the company and CIF of the company (if you are in active employment).
Photocopy of the last receipt of self-employed (only if you are self-employed).
Photocopy of the updated DARDO (document of registration of job application to the Public Employment Service of Catalonia) (only if you are unemployed).
Photocopy of any document showing your Social Security affiliation number (only if you are unemployed).
Additional information
At the end of the course, a certificate of completion will be issued.
Course subsidized by the Consorci de la Formació Continua de Catalunya.
a) Salaried workers who provide their services in private companies or public entities not included in the scope of application of the training agreements of the public administrations and who contribute to the Social Security in the context of professional training for the occupation.
b) Workers who find themselves in any of the following situations: fixed intermittent workers during periods of non-employment, workers who enter the unemployment situation when they are in a training period or workers who are covered by the regulation of employment in their periods of suspension of employment.
c) Workers assigned to the special system for self-employed persons included in the general Social Security scheme during periods of inactivity, the special scheme for self-employed workers, the sea and those other Social Security that does not contribute to professional training.
d) Carers of people in a situation of dependency can participate in the training of the specific training actions specific to their activity.
e) The staff at the service of the public administrations or public sector.
f) The workers belonging to the workforce of the beneficiary entities or providers of the training programs regulated in this Order, may participate in the training actions that they manage up to a limit of 10% of the total number of program participants, without exceeding, in no case, the limit of 10% of the total number of working people in the workforce.