Intermediate median in BIM environment
array(6) { ["modal_title"]=> string(11) "Inscripció" ["content"]=> string(0) "" ["cim_form"]=> array(2) { [0]=> array(1) { ["cf7_list_forms"]=> string(3) "851" } [1]=> array(1) { ["cf7_list_forms"]=> string(5) "18088" } } ["button_text"]=> string(11) "Inscripció" ["modal_id"]=> string(7) "testing" ["modal_classes"]=> string(11) "information" }
Inscripció
Tuition fee
100% subsidized
Dates
From 27/2/24 to 12/3/24
Opening hours
Tuesday and Thursday from 18.00 to 21.00
Location
Llorens i Artigas, 12 – 08028 BCN
General
Improve the control and monitoring of works, deviations, interventions, etc.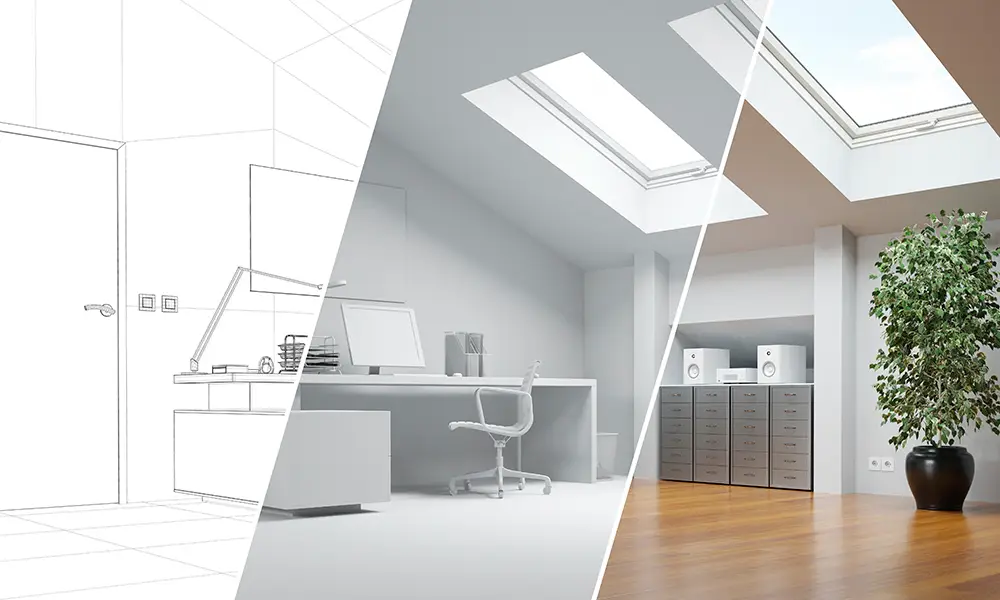 Contents
1. Documentation of a project in revit
1.1. Calculation and surface management: labeling rooms and surfaces. Creating Color Schemes.
1.2. Scheduling tables for amidaments: creating tables for data extraction and export.
1.3. Constructive details creation: call creation and detail views.
1.4. Annotation, tags and captions: adding notes, creating tags, loading tag families, editing text styles.
1.5. Preparation of plans and caixetins: inclusion of elements: images, texts, views, legends and planning tables. Introduction to the graphical representation with thicknesses and line types.
2. Topography and platforms
2.1. Topography: creation and editing of topographic surfaces: by dots or import from cad. Topographic Planning Tables.
2.2. Platforms: creating platforms, sub-regions and proprietary lines.
2.3. Annotation: incorporation of level, slope and coordinates in topographic plans.
3. Mass Modeling
3.1. Conceptual masses: creation of solid and empty shapes for reference lines and model lines. Adding and working with conceptual masses.
3.2. Masses in situ: mass creation within the project.
4. Rendered
4.1. Materials editing: changing patterns and colors, using photos and relays.
4.2. Lights: lighting and lighting.
4.3. Cameras: camera creation and view settings, heights, visual field. Section sprayed from a camera.
4.4. Tours: making a tour in a building.
4.5. Rendering: rendering methods, exporting images and videos. Render in cloud
Additional information
At the end of the course, a certificate of completion will be issued.
Course subsidized by the Consorci de la Formació Continua de Catalunya.
How to register
To register you must fill in the form that you will find in the "registration" button and attach the following documentation: Complete and attach Annex 1 to the pre-registration form.
Photocopy of valid ID card.
Curriculum Vitae.
Photocopy of the last payroll in its entirety showing the following information: Social Security No. of the worker, Social Security No. of the company and CIF of the company (if you are in active employment).
Photocopy of the last receipt of self-employed (only if you are self-employed).
Photocopy of the updated DARDO (document of registration of job application to the Public Employment Service of Catalonia) (only if you are unemployed).
Photocopy of any document showing your Social Security affiliation number (only if you are unemployed).
Salaried female workers who work in private companies or public entities not included in the scope of application of the training agreements of public administrations and who pay Social Security contributions for Vocational Training.
Discontinuous permanent workers in periods of non-employment, people who become unemployed when they are in the training period or people under employment regulation in their periods of work suspension.
Unemployed female workers (limited places for all schemes per call).
Special scheme for self-employed persons.
Women workers in ERTO situations.